Pastorino Farms

---

12391 San Mateo Road (Highway 92)
Half Moon Bay, CA 94019
Tel: (650) 726-6440




---

Atlantic Giant Pumpkins

---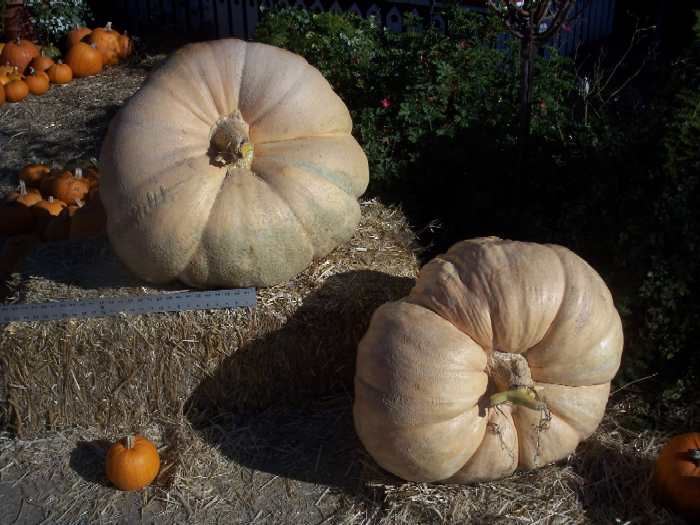 The Atlantic Giant pumpkin on the left, weights in at 303 pounds, with a width of 31" and height of 24". The Atlantic Giant on the right is 195 pounds, with a width of 26" and a height of 18". Notice the 'normal' Connecticut Fields 6" pumpkin at the lower left for comparison. These two Atlantic Giants were grown by Larry Centoni of Half Moon Bay. Mr. Centoni is one of Half Moon Bay's retired Fire Department Chiefs.

Atlantic Giants are the variety of pumpkins that can achieve a weight of 1,200 pounds or more. In both 2004 and 2005, the Half Moon Bay Pumpkin Festival contests were won by Atlantic Giants that were both over 1,270 pounds.